5 Investigates: 'Modern day slavery' on rise in Massachusetts, New England – WCVB Boston
5 Investigates: 'Modern day slavery' on rise in Massachusetts, New England – WCVB Boston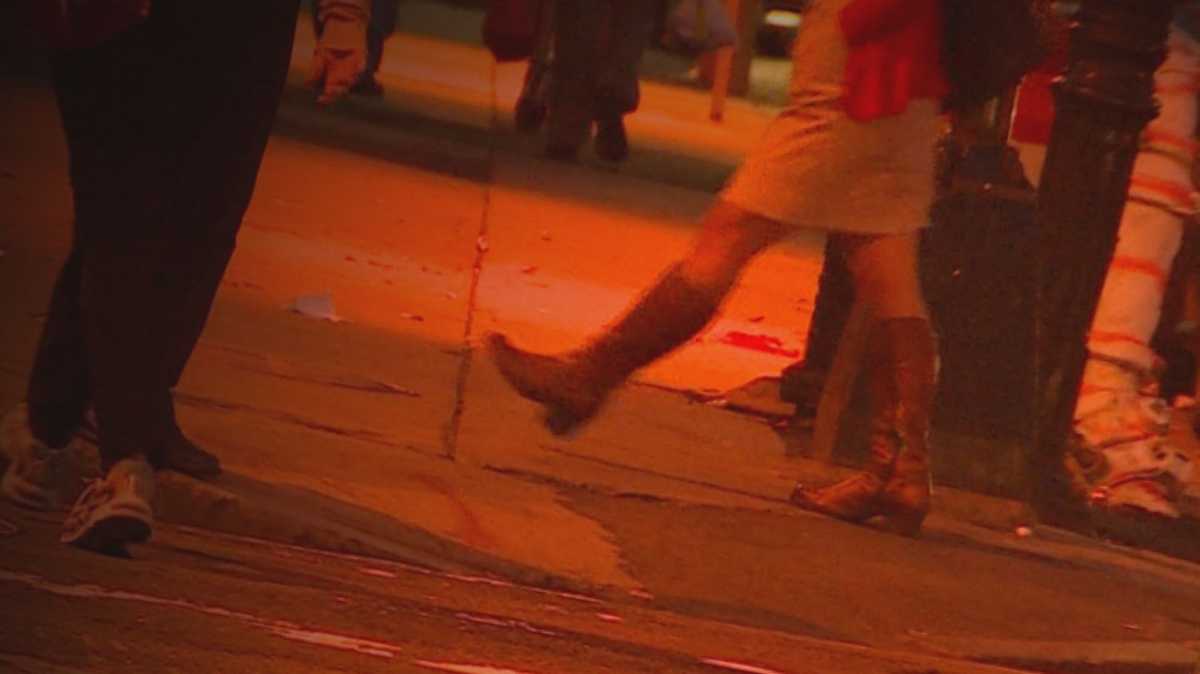 BOSTON —
The FBI calls it a form of modern day slavery – human sex trafficking, and 5 Investigates found reports of suspected cases are on the rise in Massachusetts and across New England, especially amid the opioid crisis.
Victims of human trafficking are controlled physically and manipulated emotionally, forced to sell their bodies.
Addiction is a common factor in pulling victims into trafficking, and access to drugs is often used as a form of control.
There are obvious signs someone is being trafficked, but those signs are often overlooked.
Jessie, who asked us not to use her last name, is a survivor.
She is grateful for each day of freedom.
"It feels wonderful. I never thought I could do it on my own," Jessie told 5 Investigates' Karen Anderson.
"There was no hope, there was no nothing," Jessie said of her days trapped in the human trafficking world.
She said she and others were exploited, their value based on the money they brought in.
"How much money someone can make off of you and own you and make you do certain things you don't want to do," she said.
Jessie was controlled physically and manipulated emotionally by men who monitored her every move.
Most of the forced work took place in hotels and motels.
"You can always sell a bag of drugs, and you can sell it once. But, unfortunately, a woman's body you can sell over and over and over again," Jessie said.
"It's just a form of modern day slavery," said Special Agent Brooks Broadus, of the FBI's Human Trafficking and Child Exploitation Task Force.
Broadus said many people don't realize, it's happening everywhere.
"It's very widespread, we've seen it in every town, we've seen it in every socio-econonimc background. I think it is very prevalent in the NE states," Broadus said.
5 Investigates found reports of suspected human trafficking are up 46 percent since 2012 in Massachusetts.
There were 92 reports made to the National Human Trafficking Hotline last year.
The State Attorney General's office has prosecuted more than 40 people for human trafficking in the past six years.
"It's horrible. It's horrific that this goes on in our society," Broadus said.
Broadus said traffickers and pimps play on vulnerable victims, sometimes connecting through social media or over drugs.
Soon the victims are under control and put to work.
Instead of being reactive to human trafficking cases, Broadus has been working to grow an FBI outreach program and bring it to the places where trafficking often plays out – hotels.
Broadus now delivers pamphlets teaching hotel workers about the signs of trafficking, and the understanding that a simple phone call to law enforcement can help.
"I tell them to look for things like, a situation where you have an older male with younger person that probably is not their family member," Broadus said. "I ask the front desk people to please engage the individuals, are they coming to check into the hotel and have no luggage."
Other indicators include an unusual number of requests for a room key, Do Not Disturb signs posted constantly or refusing cleaning service for days, and men waiting in the hall to enter a room.
Tattoos can also tell a story.
Broadus said words like loyalty and images like cash or a crown are all a form of branding someone as another person's property.
If a hotel or motel worker sees any indicators, Broadus said they shouldn't approach the people, but should call the FBI Local Field Office at 857-386-2000.
Jessie believes workers in the hotel and motel industry can help if they are told about the signs.
A hotel employee did help Jessie get away once, hiding her and calling police.
Jessie had setbacks afterward, but with support from police, legal advocates and Amirah, a program that provides counseling and a safe house, she was able to break free for good.
She is building a new life now and had this message for others who are trapped: "You don't have to feel that pain any longer. There is hope out there, there is life, you can feel freedom, you can laugh again, you can love again."