UNL community combats sex trafficking through awareness, research – Daily Nebraskan
UNL community combats sex trafficking through awareness, research – Daily Nebraskan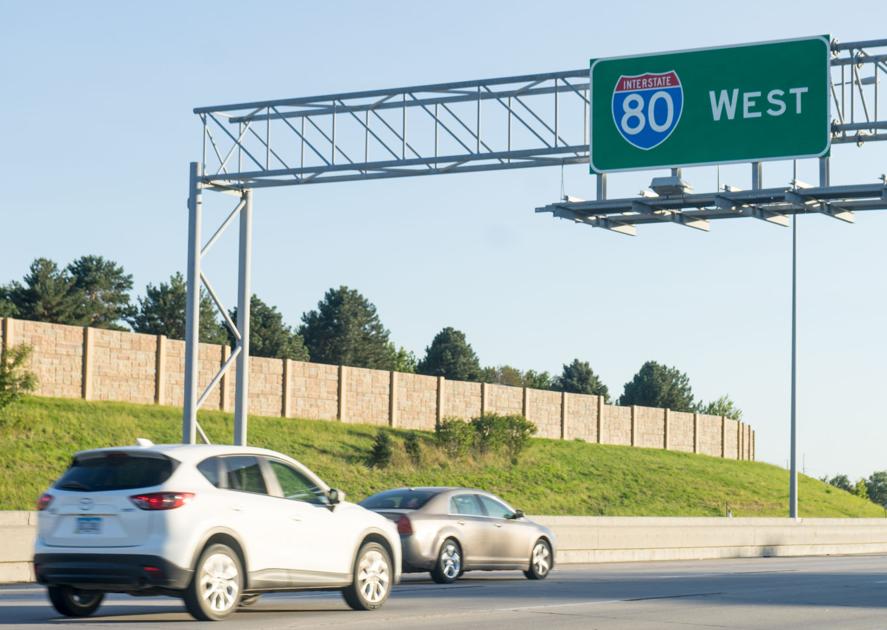 The prevalence of sex slavery in Nebraska and the United States has many people worried, but some at the University of Nebraska-Lincoln are working on ways to shed light on the horrors of modern enslavement.
Nebraska's proximity to Interstate 80, a highway that stretches from California to New Jersey, makes some towns in the state particularly susceptible to the buying and selling of young women and sometimes young men, according to the U.S. Institute Against Human Trafficking.
The USIAHT defines sex trafficking as "modern-day slavery that involves the use of force, fraud or coercion to obtain some type of labor or commercial sex act." Worldwide, sex trafficking is a $150 billion industry. There were an estimated 21 million victims in 2018 alone, a figure that has grown 10 percent in four years.
Several events have given UNL students and faculty a chance to contribute to the fight against sex slavery, like the Interdisciplinary Conference on Human Trafficking, which UNL hosted most recently in September 2017.
According to the event's website, the event welcomed researchers from non-governmental organizations, academia and governmental agencies to talk in a presentation setting about new research pertaining to sex slavery in the U.S.
Dwayne Ball, a UNL marketing professor emeritus, was formerly on the planning board for the conference and specializes in estimating human trafficking statistics. He said one of the reasons why sex trafficking has grown is because of how easy it is for sellers to make a profit. This is largely due to the convenience of using the internet to contact susceptible women and girls.
"It's possible to make far more money using and dealing in slaves than in almost anything else," he said in an email. "Particularly, if you don't have skills that are good for conventional, well-paid work."
Sriyani Tidball, a former UNL College of Journalism and Mass Communications professor with an emphasis on sex trafficking research, is using her skill set to initiate a human trafficking forum with events aimed at students.
Tidball said most women and girls coerced into prostitution were in situations where they could not find work due to criminal records and were targeted by pimps and sellers because of their struggle to find work.
Many of these women were raised in foster homes, which Tidball says can be dangerous for young women because of the lack of accountability among foster parents. Researchers close to Tidball have said they found that foster parents are among the top four groups of people to sell girls and women into slavery.
Even for victims of sex trafficking who survive the average seven-year lifespan in slavery, Tidball said there is not much room to grow past the trauma of the physical and sexual abuse they experienced.
She works closely with Carissa Phelps, a former prostitute who is now a practicing lawyer and author of "Runaway Girl," an account of her experiences as a young teen in a prostitution ring.
Although some opponents of the sex industry have suggested legalizing prostitution, like Amnesty International in its 2016 policy proposal, Tidball said she's against the idea.
"I hate the idea of legalizing prostitution," she said. "We think that if we legalize prostitution, we are helping women in these roles, but, actually, we are legalizing trafficking at the same time."
Tidball said she would be more inclined to support the idea only if the laws were to follow the "Nordic Model," named after the template used by some countries in Scandinavia. This system legalizes the right for women to sell sex but makes it unlawful for individuals to buy sex from those prostitutes. This gives women the freedom to sell sex by choice and lessens the probability of being exploited.
Ball said not much has changed in the commercialized sex industry over the years. Although the means of buying and selling are now mostly done online, he says "the concerns are what they have always been – enslavement is a horror for the enslaved."
Tidball said that she found her calling when she was doing research about sex trafficking and said that "[she] could be the voice for those that have no way to speak."